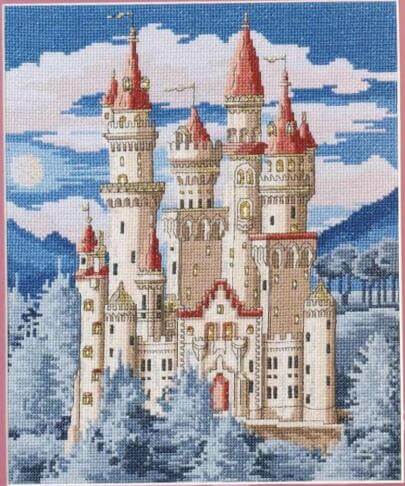 Cross-stitch design "Fairy castle"
 Cross-stitch design "Fairy castle"

This magical fortress is a fantastic larger project to challenge you with your stitching, creating a charming finished design for your home.
With its pepperpot turrets and mullioned windows, this castle is straight out of the pages of a book. Luckily for us, fairytale castles like this do exist in real life, such as Neuschwanstein in Germany, King Ludwig's elaborately turreted creation that sits atop
a Bavarian mountain, and which was also the inspiration for . . .
Only premium status members can view the download link .
Not premium member yet? Upgrade your status now and get unlimitted access to all  cross-stitch designs for 7  or 30 days ! From 3,90 $ only!
Pay with the  safely method of Pay Pal!   (There are no hidden costs. The subscriptions are not recurring.)
or if you are member Login