Disnay cross-stitch pattern " Pluto"
Disnay cross-stitch pattern " Pluto"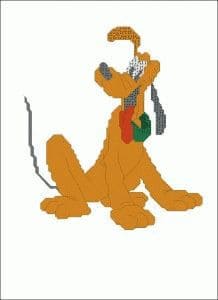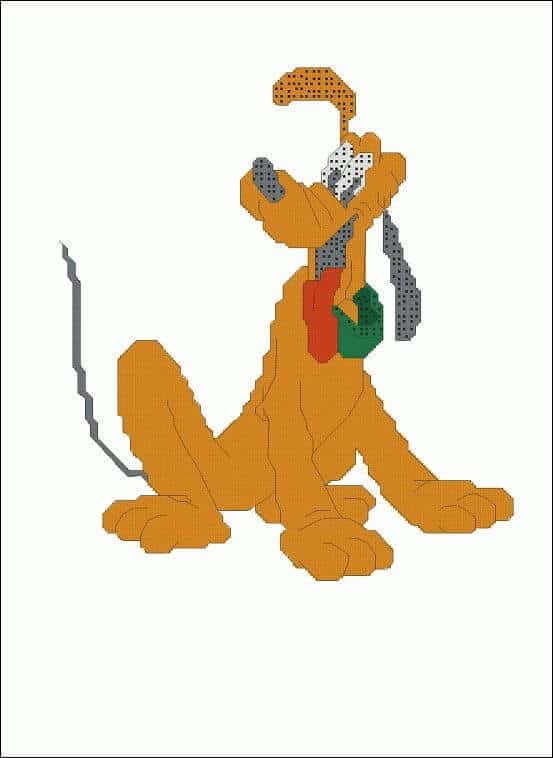 Another pattern for those who like cartoons Walt Disney! This is a mischievous Pluto! The dimensions of the pattern can cater for different tasks. You can embroider a few pillows for the child's room using this pattern and also
Cross-stitch design "Dancer Winnie" .  The both patterns are executed in the same colors and constitute a great set!
Pattern Name: Punto
Designed By: Cross-stitch club
Company: Cross-Stitch Club
Copyright: https://cross-stitching.biz
Fabric: Aida 14, Cream
182w X 205h Stitches
Size(s): 14 Count, 33.02w X 37.19h cm
11 Count, 42.03w X 47.34h cm
16 Count, 28.89w X 32.54h cm
18 Count, 25.68w X 28.93h cm
Used colors : 7 DMC
Format: PDF, colored symbols
Price: 3.90 $ Buy now! [orb_cyber_store id="45″]
You will receive a link to download your e-mail address that was registered with the Pay Pal immediately  after payment.
(How you can buy see here step by step)
See also another Disnay cross-stitch designs
Don't miss new free cross-stitch pattern for children
If you enjoyed this article, subscribe to receive more just like it

Don't forget to confirm your subscription (if you don't find our message in your inbox, check your Spam folder)